A few years ago Steve and I were out doing some Christmas shopping. We stopped in at Marks Work Wearhouse looking for some steel toe boots and coveralls for the boys to wear to the barn. They would have been around the ages of 6 and 7ish if memory serves me.
I had been looking for barn attire for the boys for some time, striking out both in stores and online. The only thing I could find was kids Carhartt overalls but you had to order it from the States. I wasn't interested in paying duty and the conversion, and figured there HAD to be something available locally. When we asked at the counter about why they didn't carry any stuff for kids, we were taken by surprise with the response.
They said it would be hard to find and that they didn't sell any kids steel toe boots because of child labour laws. What in the actual HECK?! 🤦🏼‍♀️ Lets just take a minute to really think about this.
I think for the first time ever both Steve and I were left speechless, and then we actually laughed out loud.
If you're not familiar with it, 4H is a wonderful program that brings kids ages 6 to 21 together to learn about select topics through fun, hands on activities and mentorship. The program provides kids with a place they can be involved, accepted, valued and heard all while developing LIFE SKILLS in leadership, business, self-confidence and more. One of the 4H clubs that we are heavily involved in, within the program, is the Beef Club. You can join this club when you are 9 years old. You spend several months learning about and working with an actual calf. You halter break it, train it, spend a lot of time with it and show it in a show ring with your peers and fellow club members. You are working with a large, heavy animal in which you should have steel toe boots. When the older two started it was tough to find boots for them until they were big enough to fit into ladies boots, and the same has been true for the younger two.
Of course this post isn't specifically about boots, more my concern for where we as a society are heading.
I had my first job when I was 11 years old. Pumping gas at a local gas bar just down the road from my house. I didn't handle the money, I would just simply go out and pump the gas whenever anyone drove up, wash their windows, have a conversation. My second job at 12 years old was working at the Huron Country Playhouse. I took tickets, handed out programs, helped people find their seats, and cleaned up the theatre after the show. I was paid $10.00 per show to do it. I was able to watch each show, and make a little money. None of this killed me. None of this put me in harms way. None of this affected my childhood. What it did do was teach me the value of a dollar, working an evening for $10.00 showed me how much work it took to earn the things I wanted. It taught me how to interact with people, how to engage in face to face conversation. It taught me responsibility, respect, accountability. None of this was a detriment to my childhood. I still got to see my friends, play soccer, travel with my competitive ringette team, have a "life" as we like to call it. For the record I am considered a millennial, so not that far removed from this era. 😉
I'm concerned we are robbing our children of this experience. Of this opportunity to mature, to learn respect and appreciate all that they have. Right now we are in crisis, we are in a labour crisis, we are in a mental health crisis, and it doesn't feel like we are doing much to get out of it. Everywhere you look there are help wanted signs. Businesses desperate for employees. We hear all the time of children getting into trouble, depressed, anxious, suffering.
I'm no expert, and could certainly be out in left field on this, but in my opinion we need to be teaching these lessons to our children early on. We need to be investing in them earlier than 16 or 18 when they are considered employable. I don't mean working them to death, I don't mean giving them jobs that are beyond their abilities, I just mean teaching, building them up…encouraging them to be active, contributing members to society, to their community. If we wait until the teen years we may have waited too long. I'm all for "letting kids be kids", but I also believe there is a healthy balance. We only get 18ish years to closely guide them, and that time sure flies by! Maybe if kids were working and interacting with their peers, and learning from their elders they wouldn't suffer with as much depression, anxiety or get into as much trouble out of boredom. I know it won't solve all of our problems or the answer for everything, but just maybe it could make things a little bit easier.
This is just another reason I am so incredibly grateful to have this farm that provides our children these opportunities! ♥️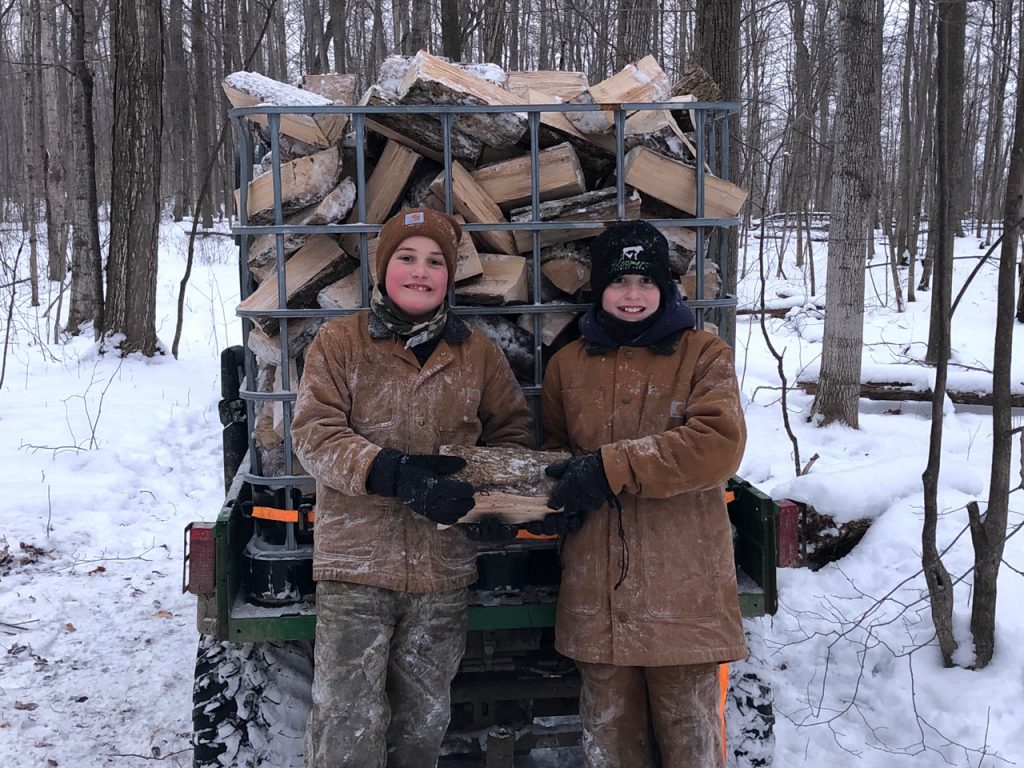 ---
Share this post